Isla Vista First Fridays (IVFF)
est. 2014


The recent fall quarter pilots for "IV First Fridays" provided opportunities for the IV arts community to come together and showcase monthly, community-based, public-accessible, arts and culture programming in Isla Vista as a late night alternative. Regularly scheduled events, including art installations, performances, light works, live music, improvisation and dance were presented in the central, outdoor parks along Isla Vista's downtown loop during late-night Fridays over Fall Quarter.

The initiative emerged from a campus-community course, IVOpenLab, offered by Art Professor Kim Yasuda, designed for students themselves to explore where and how public, late-night entertainment could be effective in creating a more safe and engaging evening experience for the entire IV community. IVFF provided a public venue to connect the campus and community with partnerships between IV Rec and Parks, IV Food Coop, SB County, UCSB arts programs and administrative offices and the student organization, UCSB Excursion Club. Lead student organizers were: Maya Trifunovic, Rose Spanbock, Itxy Quintanilla, Naomi Quintanilla, Erika Lopez, Harmony Karimi and Ashley Baker, Byron Roos-Collins, Cassie Mancini.

Isla Vista and its current drinking culture are part of a national crisis among campuses and with the recent spring events, this town has garnered a highly visible profile for being among the least safe higher-education environments in the country. However, colleges, universities and their neighboring communities across the US have also confronted the escalating problems of drug and alcohol abuse and the climate of violence that they ensue, bringing these issues front and center of the debate surrounding academic social environments.

IV's highly visible profile could be reframed as among those taking pro-active leadership in social research necessary to shift this culture in a positive direction. Developing the forums and vehicles for innovative programming solutions to ensure a safe town-gown culture helps to realign the public research and service mission of campus and its positive role in our community, while addressing those problems facing the nation. Faculty leadership will be critical - it is the one facet that has been sorely absent from this community since the faculty-student alliances of the 60's and 70's. UCSB and the Santa Barbara community could be among the leaders to publicly address the problems by hosting a national series of strategy forums on campus culture and safety as well as demonstrate effective programming through arts and culture.



IVFF photo album:


---

Open Lab's monthly event in the heart of Isla Vista!
An alternative destination for Friday nights in IV.

When: the first Friday of each month 9pm - 1am
Where: Perfect Park, The Loop, Isla Vista
All are welcome to lounge on couches in the park, listen to live music and comedy by local artists and eat food from local vendors and food trucks!

If your group is interested in adopting a First Friday event to design performances and help with lounge installation, visit our contact page!
(Past groups include: Isla Vista Excursion Club, the UCSB Womyn's Commission.)



Projects under way


Projects proposed by community members in Winter 2014/2015. To be completed in the Lab by Spring 2015.



Isla Vista Free Bin
Redesign/reconstruction of the historic 1970s 'free bin' that is accessed daily by community members.

Local Wiki
Development of an Isla Vista Local Wiki website, including collection of images and historical information.

Memorial Garden/Benches
Community planting of a memorial garden in central Isla Vista, and design/construction of bench seating.

Public Murals
Design and execution of public murals in Isla Vista, potentially including business' walls and/or electrical boxes.

Tiny House
Collaborative construction of a space-efficient and environmentally friendly small living unit.

JEHU Art Video
Collaborative piece with artist JEHU in art/music/film.

Powered by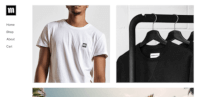 Create your own unique website with customizable templates.